The Mushroom at the End of The World by Anna Lowenhaupt Tsing
october 25th - november 29th, 2020

Mona Varichon
Paul Mpagi Sepuya
Latifa Pelletier-Ahmed of ALCLA Native Plants
Laurie Kang
Miruna Dragan
Jason de Haan
Feminist Land Art Retreat
Amy Yao
Zimra Beiner

hello!

Thanks for getting in touch.

The exhibition is uniquely installed for each viewing and not always present in the space.

Once we confirm a date/time, the best way to find the exhibition is to park at 104 1st Avenue NE., Black Diamond and call (403) 399-0546 for walking directions. From there its about a 5-7 minute walk on a gravel road and down a small hill.

Looking forward to your visit!

u

documentation by Lynnie Wonfor, Jeremy Pavka, Kristy Trinier, Laura Fetherstonhaugh, Sean MacAlister, Bryce Krynski, Miruna Dragan, Jason de Haan, Collin Brown, Andrea Gardner, and more to come.

installation view
installation view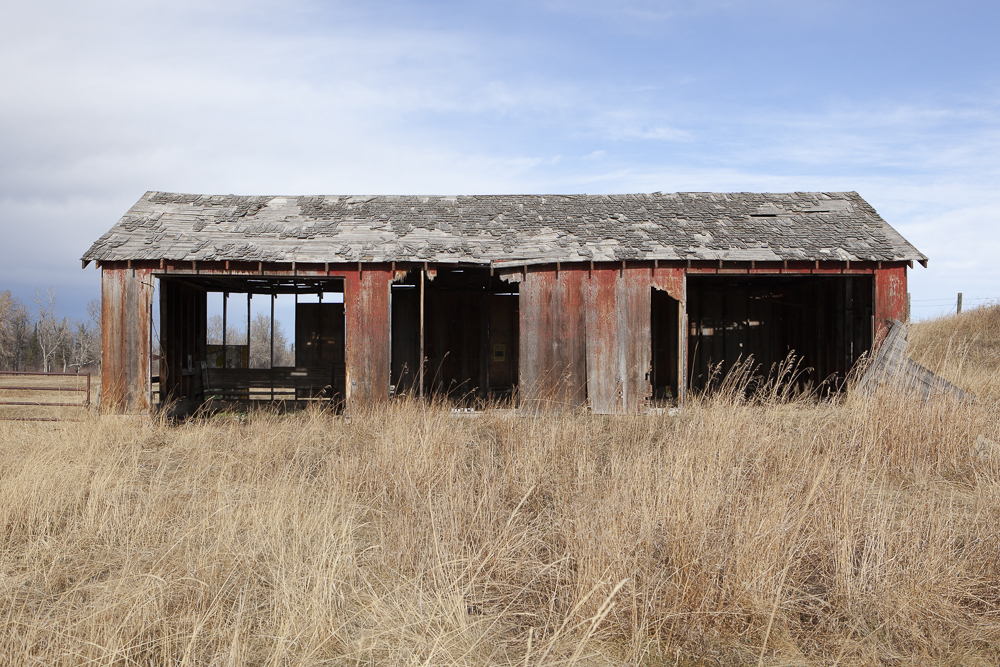 installation view
installation view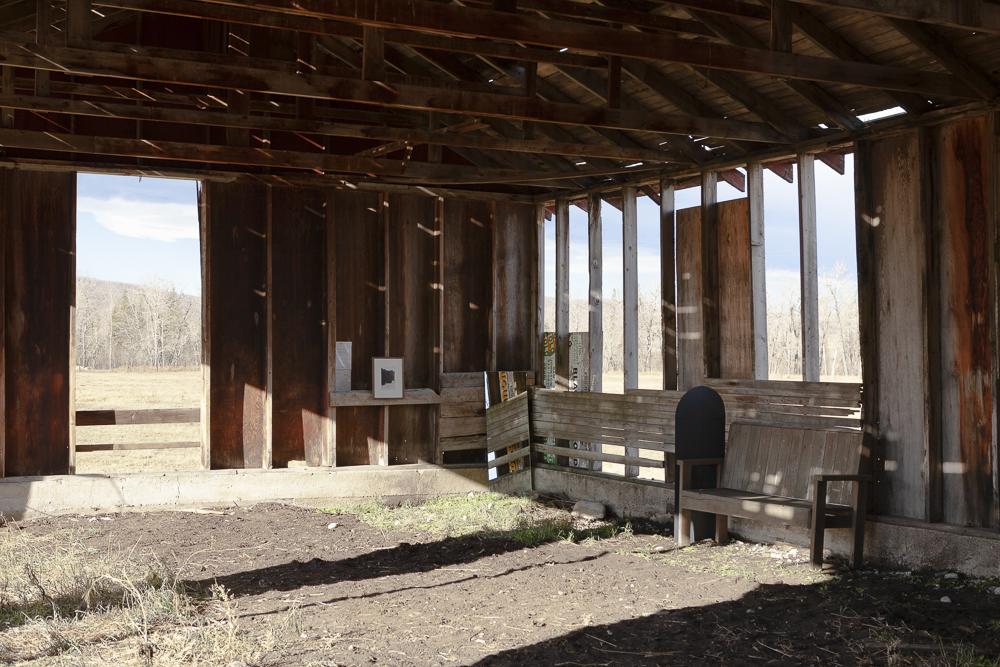 installation view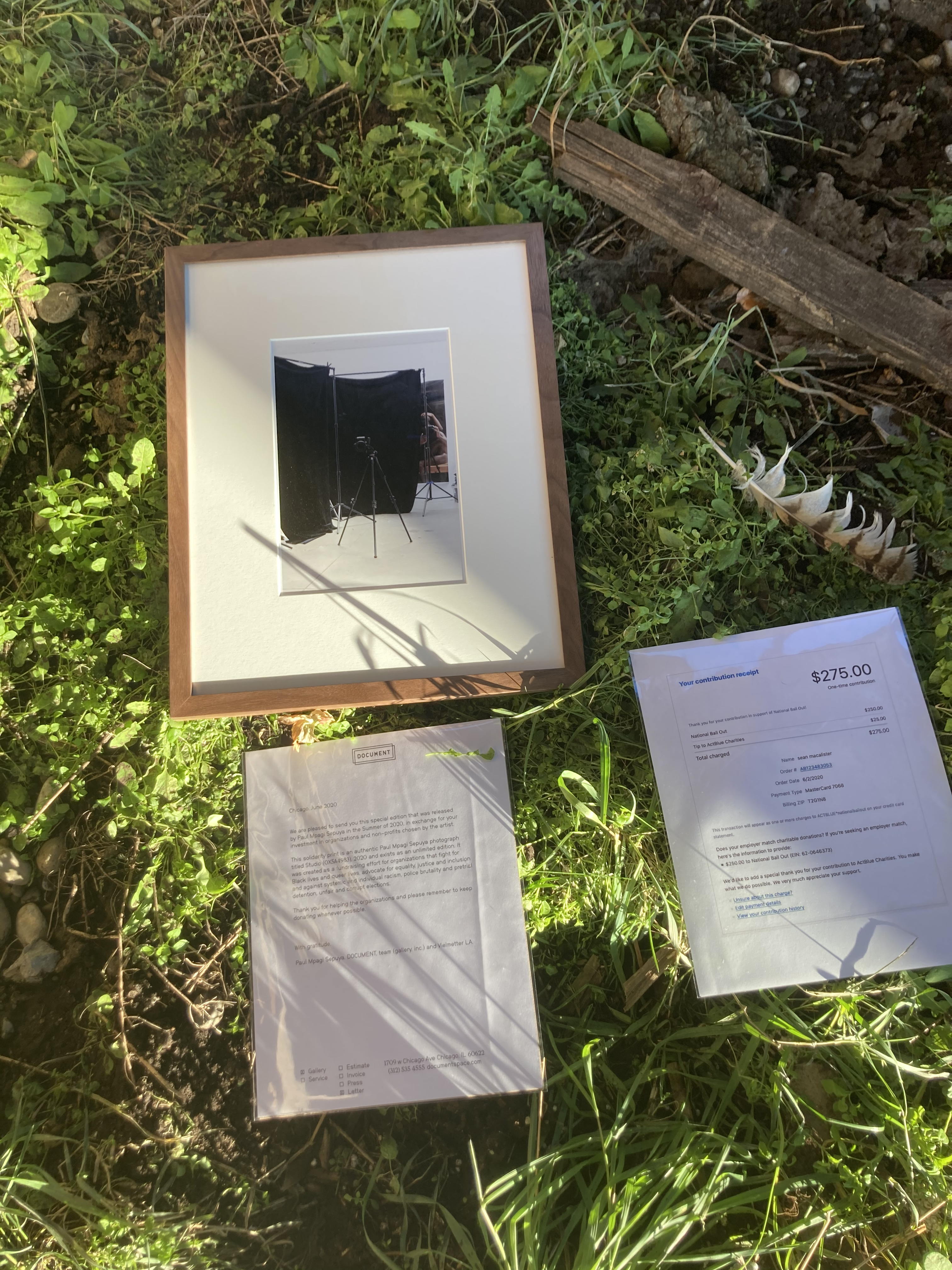 Paul Mpagi Sepuya
Studio (0X5A4983), 2020
Archival Pigment Print
Print size 6" x 9"
Paper size 8.5" x 11"
Unlimited edition
2020
Paul Mpagi Sepuya
Studio (0X5A4983), 2020
Archival Pigment Print
Print size 6" x 9"
Paper size 8.5" x 11"
Unlimited edition
2020
installation view
Paul Mpagi Sepuya
Studio (0X5A4983), 2020
Archival Pigment Print
Print size 6" x 9"
Paper size 8.5" x 11"
Unlimited edition
2020


installation view
Paul Mpagi Sepuya
Studio (0X5A4983), 2020
Archival Pigment Print
Print size 6" x 9"
Paper size 8.5" x 11"
Unlimited edition
2020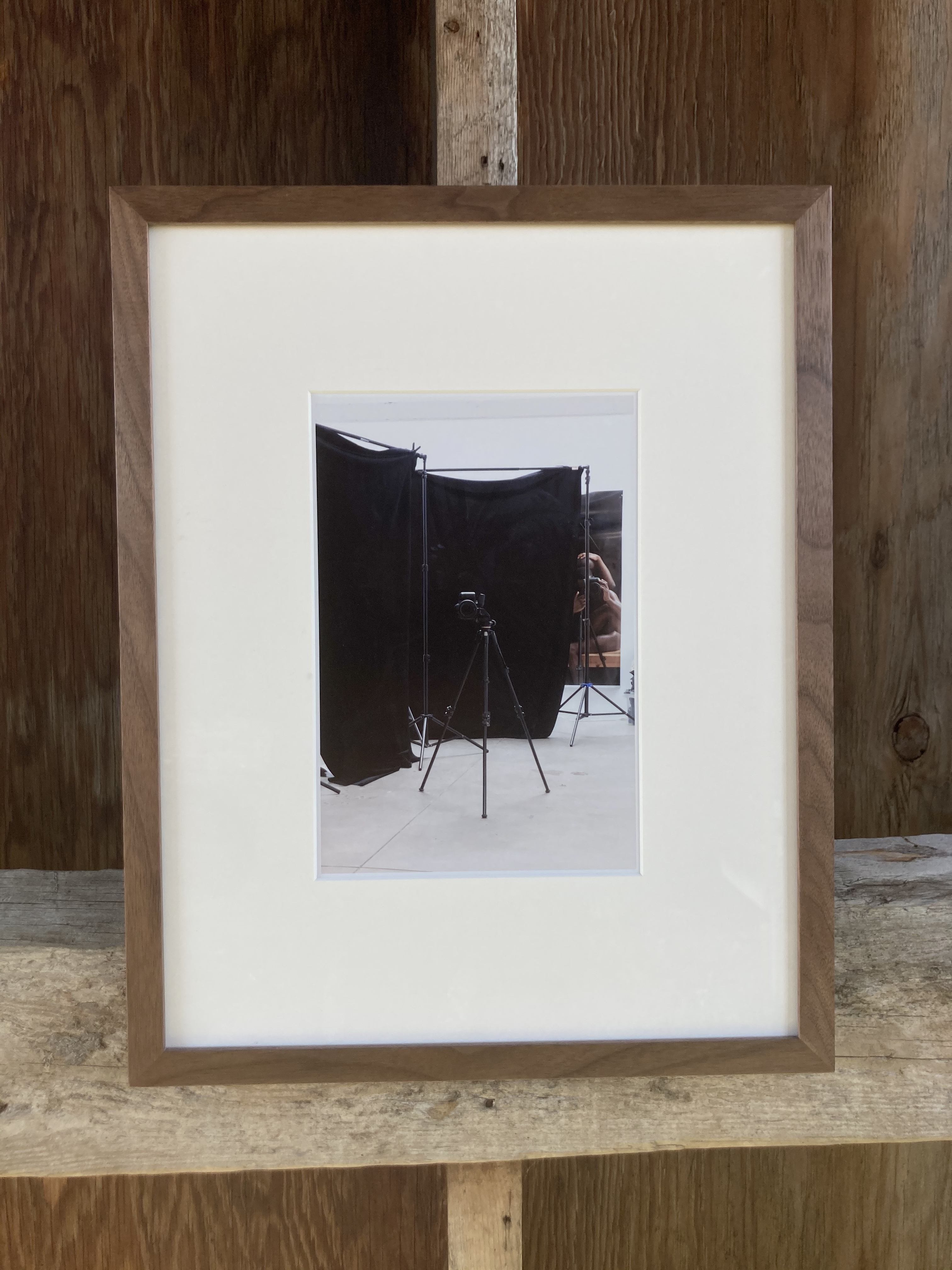 Paul Mpagi Sepuya
Studio (0X5A4983), 2020
Archival Pigment Print
Print size 6" x 9"
Paper size 8.5" x 11"
Unlimited edition
2020
Jason de Haan
Spirits Looking at Themselves
haunted mirror and mirror
2009-ongoing

Jason de Haan
Spirits Looking at Themselves
haunted mirror and mirror
2009-ongoing
Jason de Haan
Spirits Looking at Themselves
haunted mirror and mirror
2009-ongoing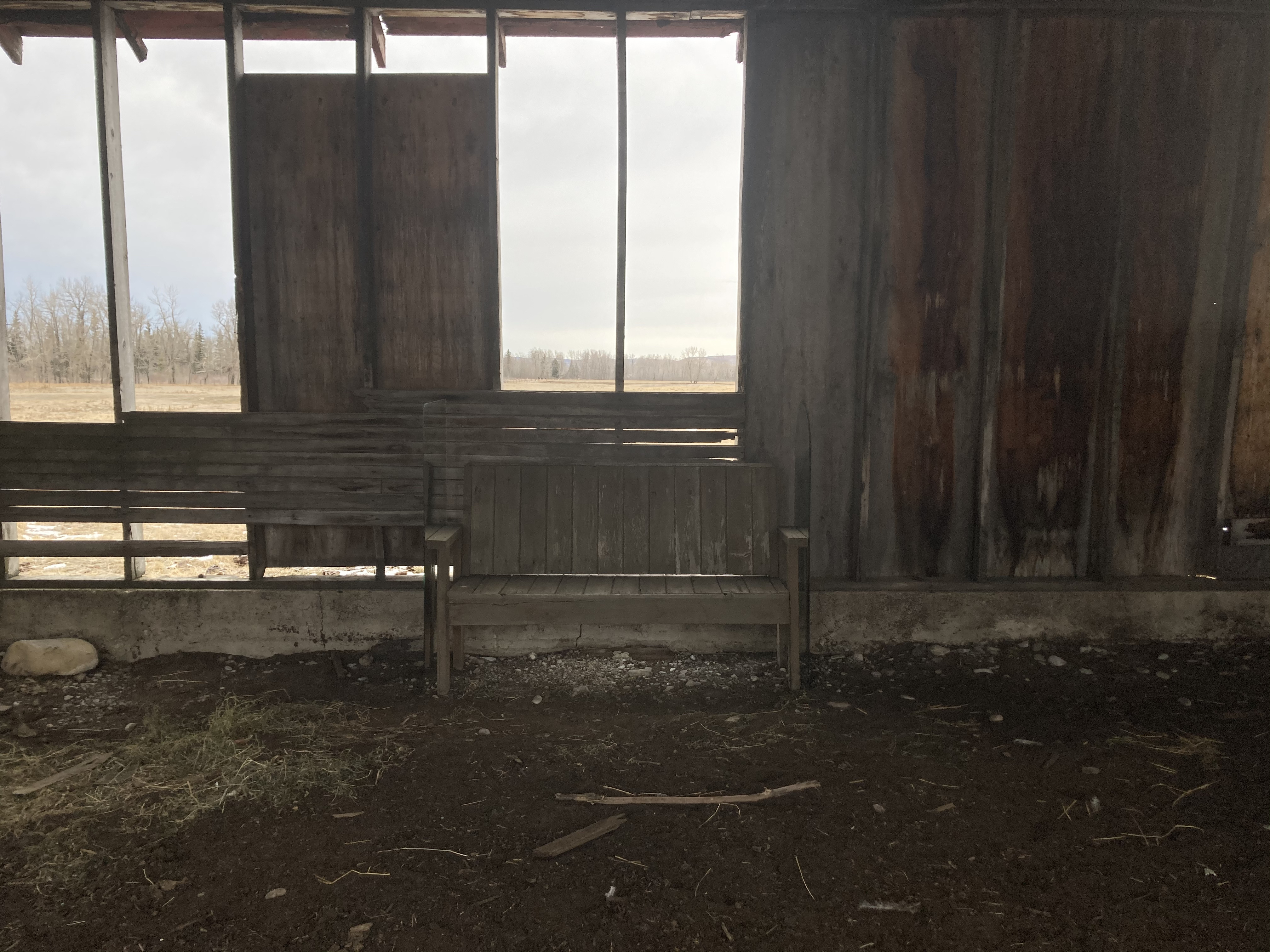 Jason de Haan
Spirits Looking at Themselves
haunted mirror and mirror
2009-ongoing
Jason de Haan
Spirits Looking at Themselves
haunted mirror and mirror
2009-ongoing
Jason de Haan
Spirits Looking at Themselves
haunted mirror and mirror
2009-ongoing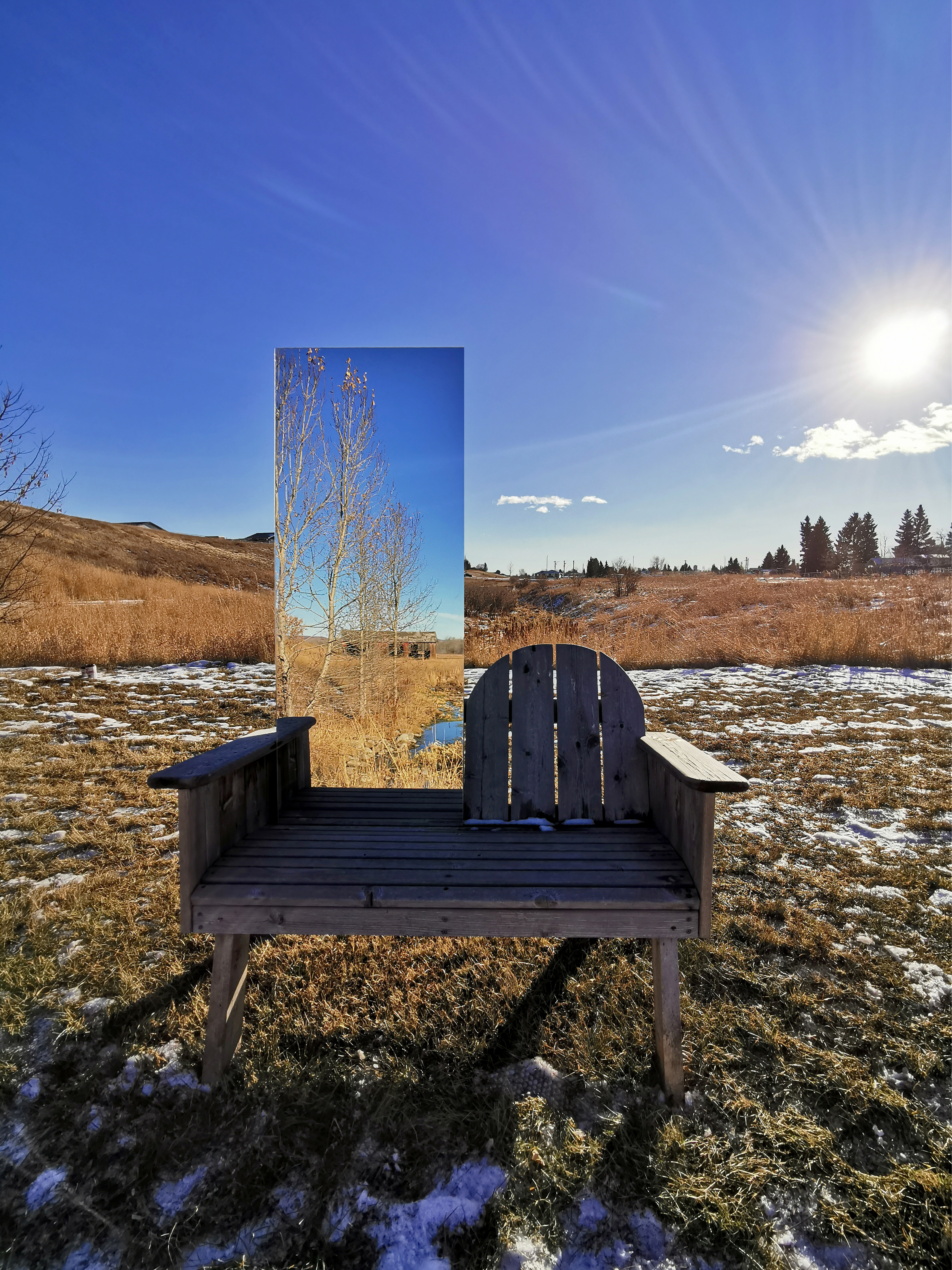 Jason de Haan
Spirits Looking at Themselves
haunted mirror and mirror
2009-ongoing
Jason de Haan
Spirits Looking at Themselves
haunted mirror and mirror
2009-ongoing
installation view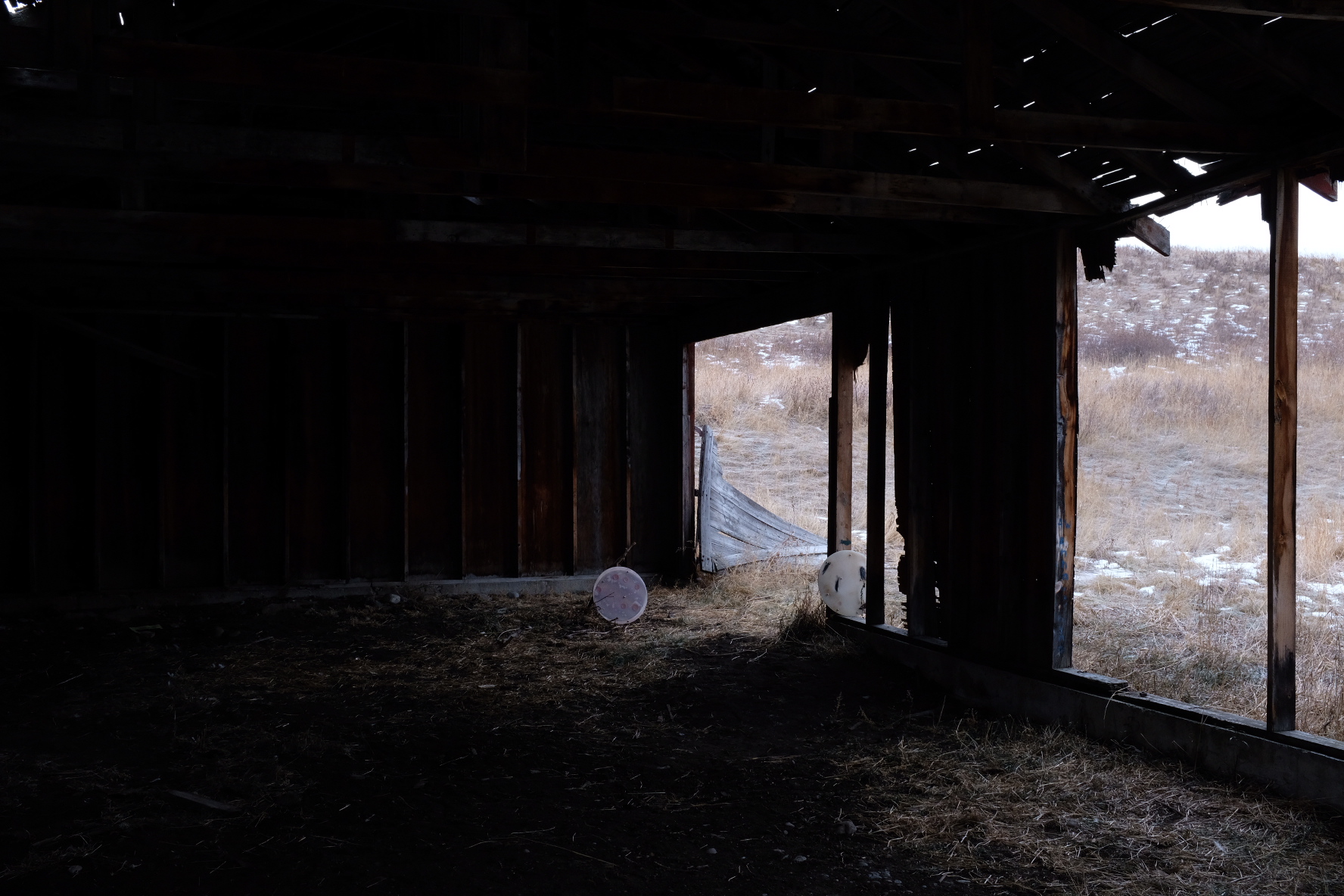 installation view
Feminist Land Art Retreat
FLAR 2010 poster
photocopy
11x17"
2010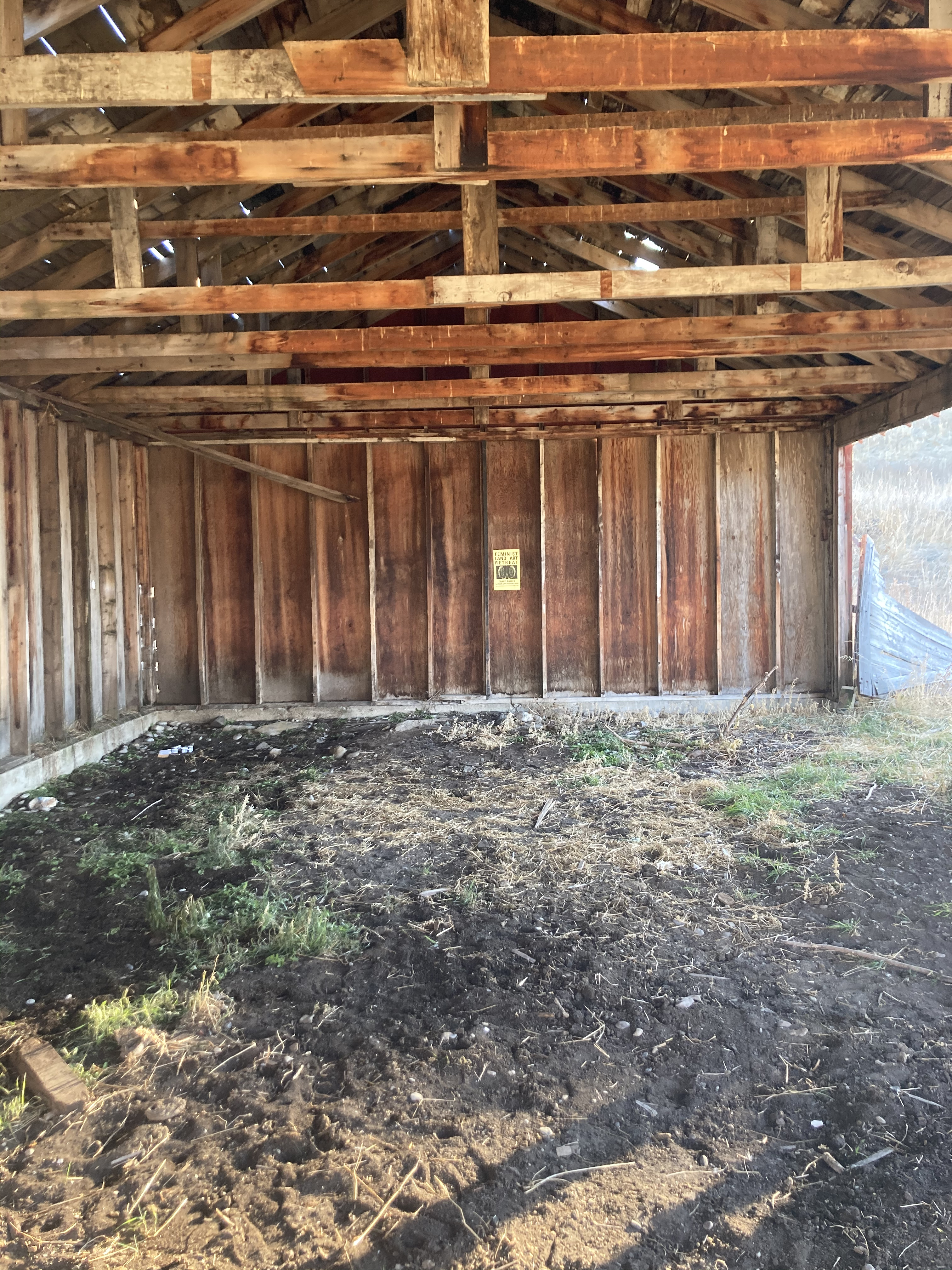 Feminist Land Art Retreat
FLAR 2010 poster
photocopy
11x17"
2010
Feminist Land Art Retreat
FLAR 2010 poster
photocopy
11x17"
2010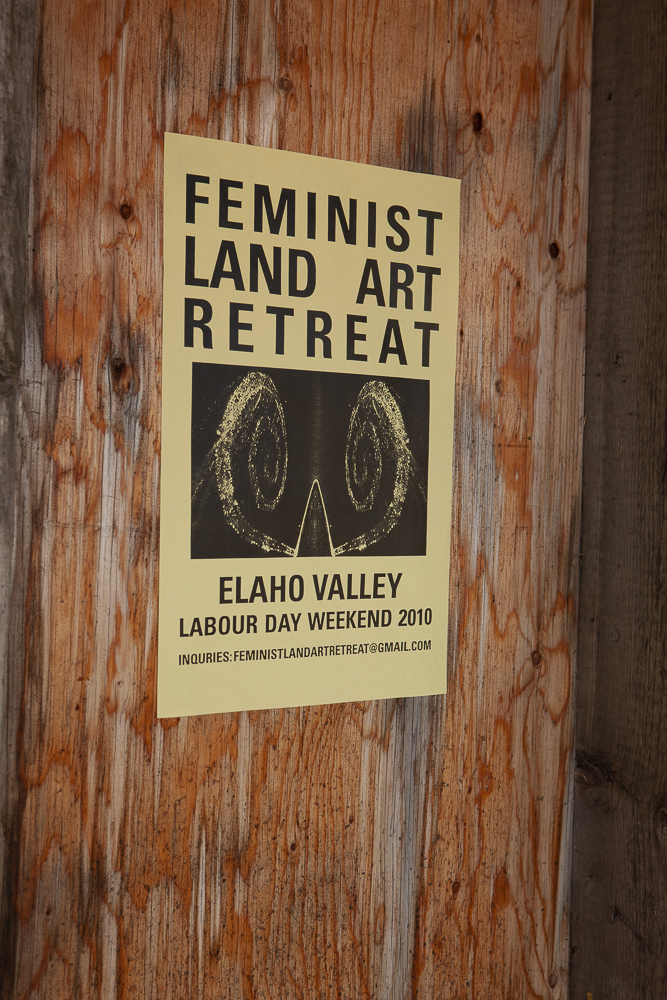 Feminist Land Art Retreat
FLAR 2010 poster
photocopy
11x17"
2010

installation view
Amy Yao
plaid illeus
Glazed lustre ceramic
2019
Amy Yao
plaid illeus
Glazed lustre ceramic
2019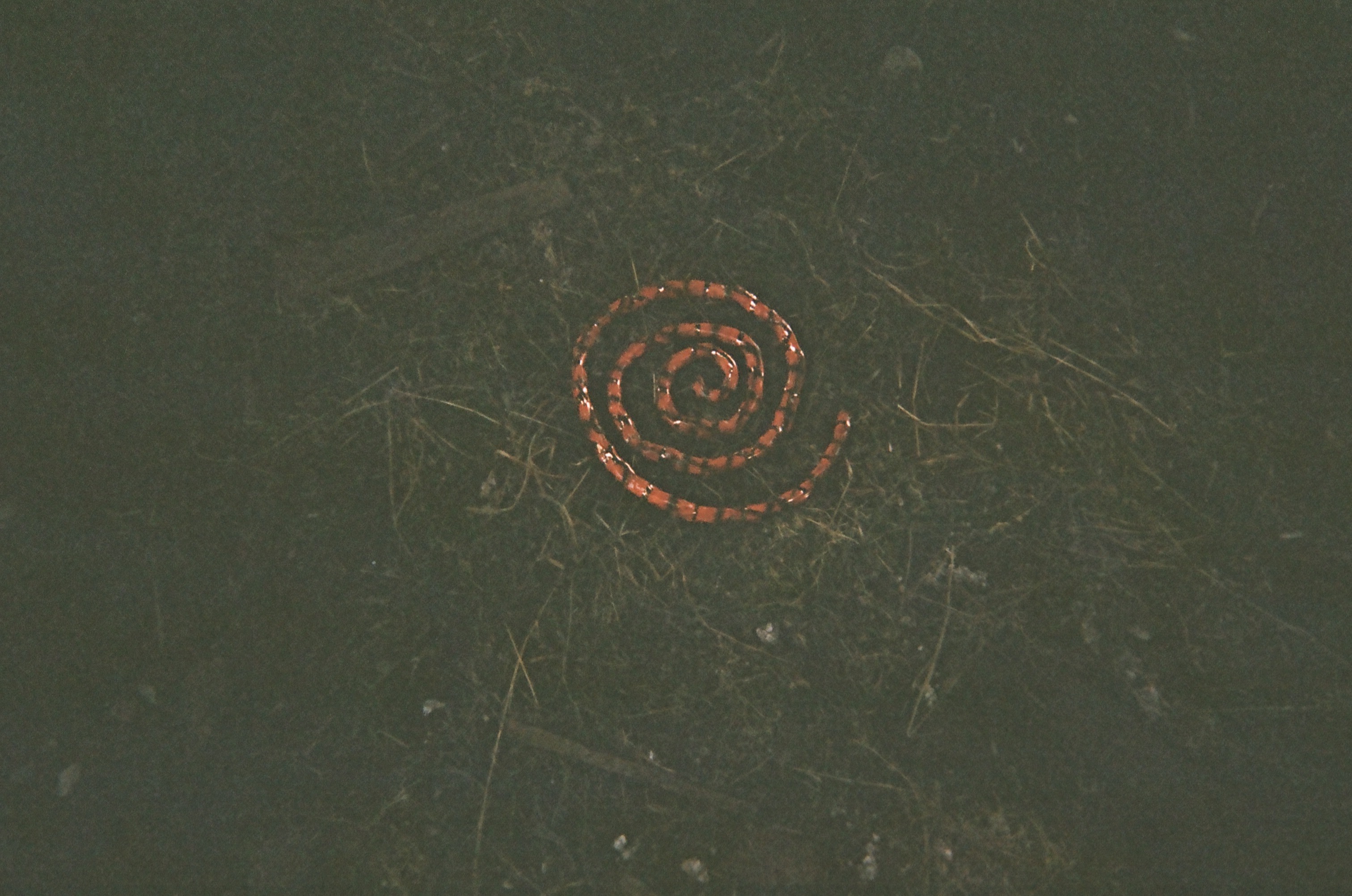 Amy Yao
plaid illeus
Glazed lustre ceramic
2019
installation view
Laurie Kang
Pore I
Pigmented silicone, unfixed film (continually sensitive), spherical magnets, dibond
2019-2020
Laurie Kang
Pore I
Pigmented silicone, unfixed film (continually sensitive), spherical magnets, dibond
2019-2020
Laurie Kang
Pore I
Pigmented silicone, unfixed film (continually sensitive), spherical magnets, dibond
2019-2020
Laurie Kang
Pore I (left)
Pigmented silicone, unfixed film (continually sensitive), spherical magnets, dibond
2019-2020
Laurie Kang
Pore II (right)
Pigmented silicone, unfixed film (continually sensitive), spherical magnets, dibond
2019-2020
Laurie Kang
Pore II
Pigmented silicone, unfixed film (continually sensitive), spherical magnets, dibond
2019-2020
Laurie Kang
Pore II
Pigmented silicone, unfixed film (continually sensitive), spherical magnets, dibond
2019-2020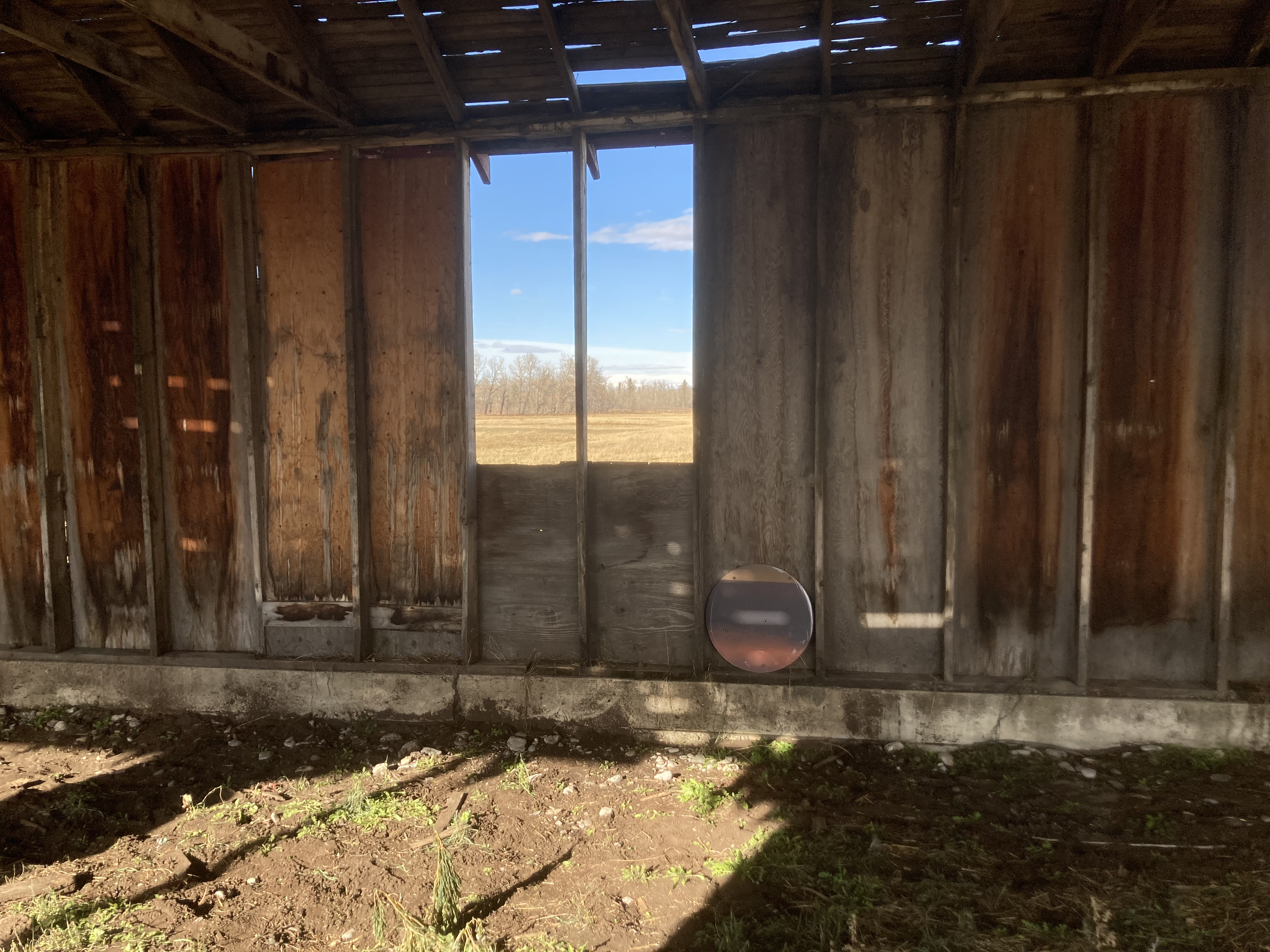 Laurie Kang
Pore I
Pigmented silicone, unfixed film (continually sensitive), spherical magnets, dibond
2019-2020
Laurie Kang
Pore I
Pigmented silicone, unfixed film (continually sensitive), spherical magnets, dibond
2019-2020
Laurie Kang
Pore I (left)
Pigmented silicone, unfixed film (continually sensitive), spherical magnets, dibond
2019-2020
Laurie Kang
Pore II (right)
Pigmented silicone, unfixed film (continually sensitive), spherical magnets, dibond
2019-2020


Laurie Kang
Pore I (right)
Pigmented silicone, unfixed film (continually sensitive), spherical magnets, dibond
2019-2020
Laurie Kang
Pore II (left)
Pigmented silicone, unfixed film (continually sensitive), spherical magnets, dibond
2019-2020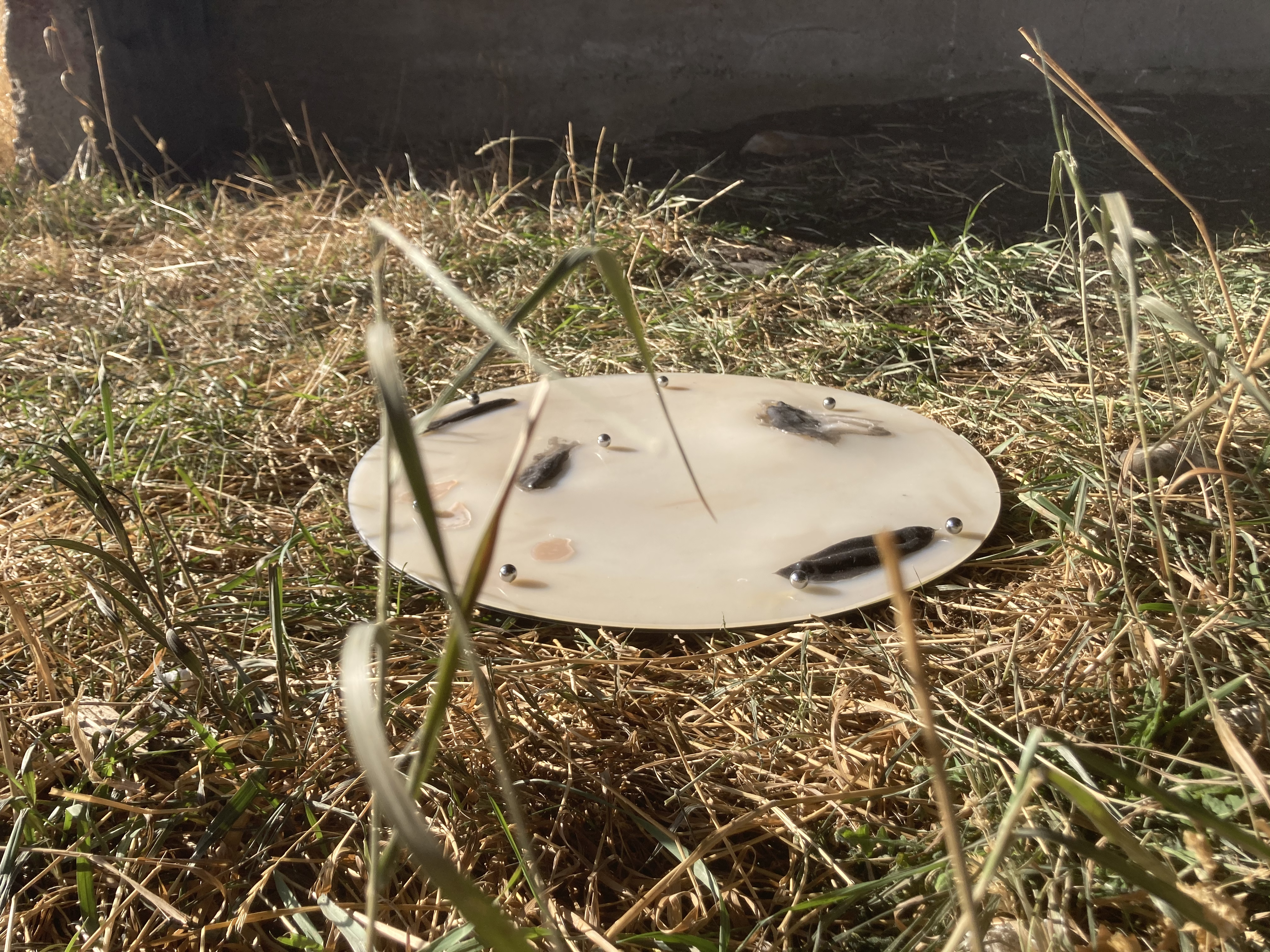 Laurie Kang
Pore II
Pigmented silicone, unfixed film (continually sensitive), spherical magnets, dibond
2019-2020
Laurie Kang
Pore II
Pigmented silicone, unfixed film (continually sensitive), spherical magnets, dibond
2019-2020

installation view
installation view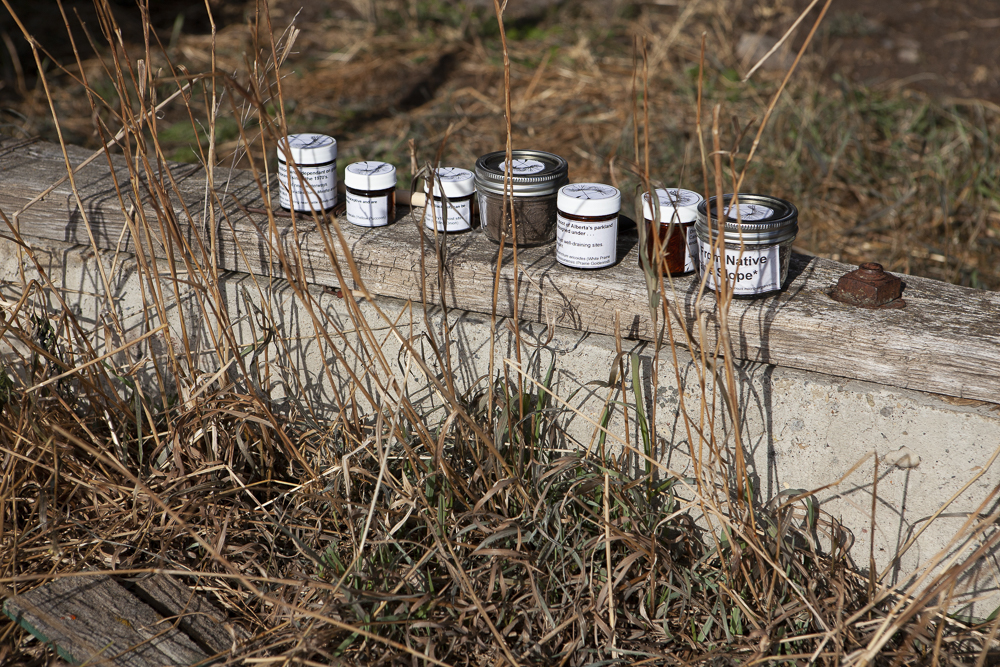 Latifa Pelletier-Ahmed of ALCLA Native Plants
". . . if we ignore them they will disappear . . ." excerpt from Robin Wall Kimmerer
glass jars, plant materials and soils collected on location in October 2020

Please visit these websites for more information on Latifa's work:
https://alclanativeplants.com/
https://www.latifasherbs.com/
Latifa Pelletier-Ahmed of ALCLA Native Plants
". . . if we ignore them they will disappear . . ." excerpt from Robin Wall Kimmerer
glass jars, plant materials and soils collected on location in October 2020

Latifa Pelletier-Ahmed of ALCLA Native Plants
". . . if we ignore them they will disappear . . ." excerpt from Robin Wall Kimmerer
glass jars, plant materials and soils collected on location in October 2020
Latifa Pelletier-Ahmed of ALCLA Native Plants
". . . if we ignore them they will disappear . . ." excerpt from Robin Wall Kimmerer
glass jars, plant materials and soils collected on location in October 2020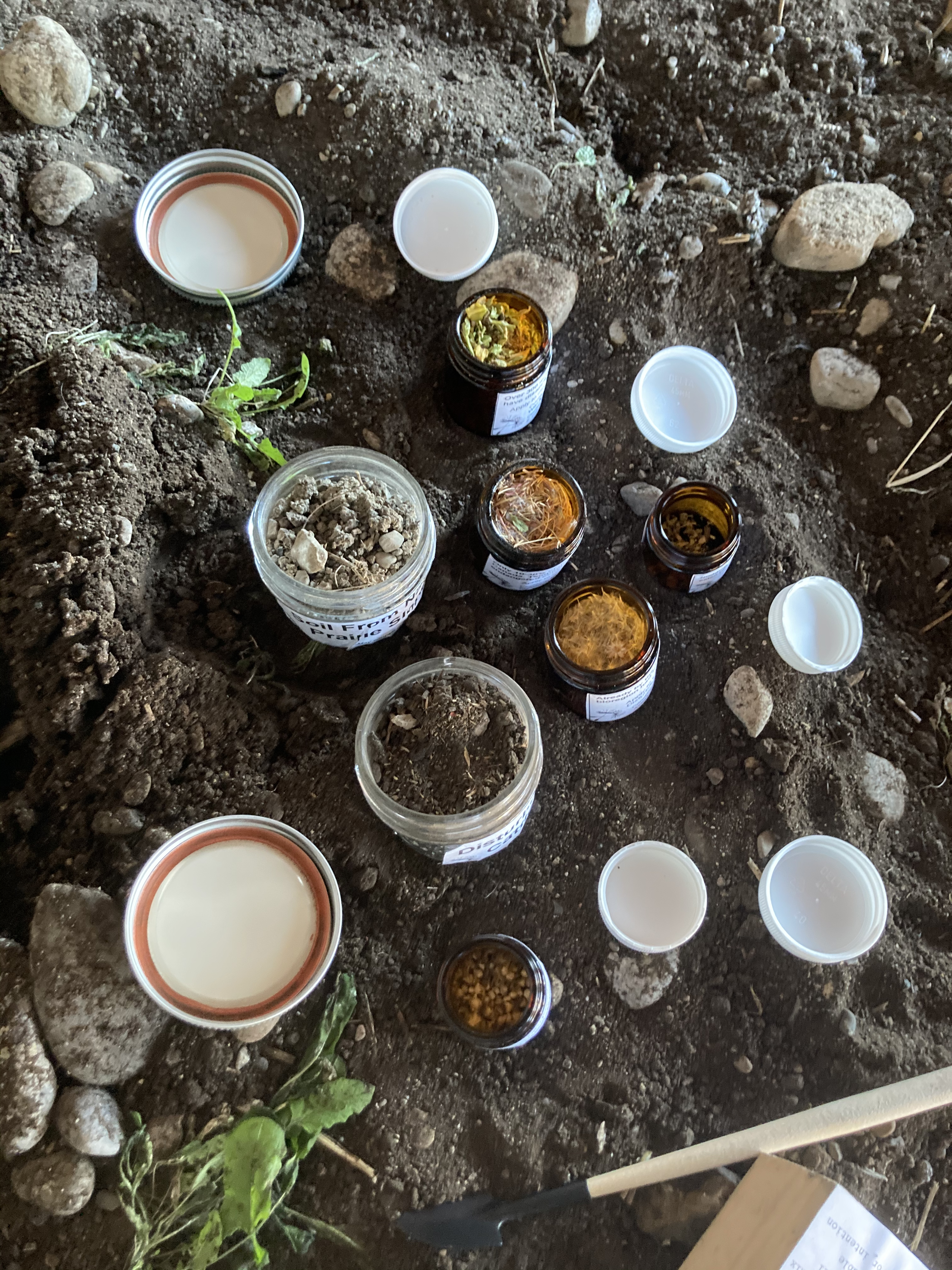 Latifa Pelletier-Ahmed of ALCLA Native Plants
". . . if we ignore them they will disappear . . ." excerpt from Robin Wall Kimmerer
glass jars, plant materials and soils collected on location in October 2020
Latifa Pelletier-Ahmed of ALCLA Native Plants
". . . if we ignore them they will disappear . . ." excerpt from Robin Wall Kimmerer
glass jars, plant materials and soils collected on location in October 2020
Latifa Pelletier-Ahmed of ALCLA Native Plants
". . . if we ignore them they will disappear . . ." excerpt from Robin Wall Kimmerer
glass jars, plant materials and soils collected on location in October 2020
Latifa Pelletier-Ahmed of ALCLA Native Plants
". . . if we ignore them they will disappear . . ." excerpt from Robin Wall Kimmerer
glass jars, plant materials and soils collected on location in October 2020
Latifa Pelletier-Ahmed of ALCLA Native Plants
". . . if we ignore them they will disappear . . ." excerpt from Robin Wall Kimmerer
glass jars, plant materials and soils collected on location in October 2020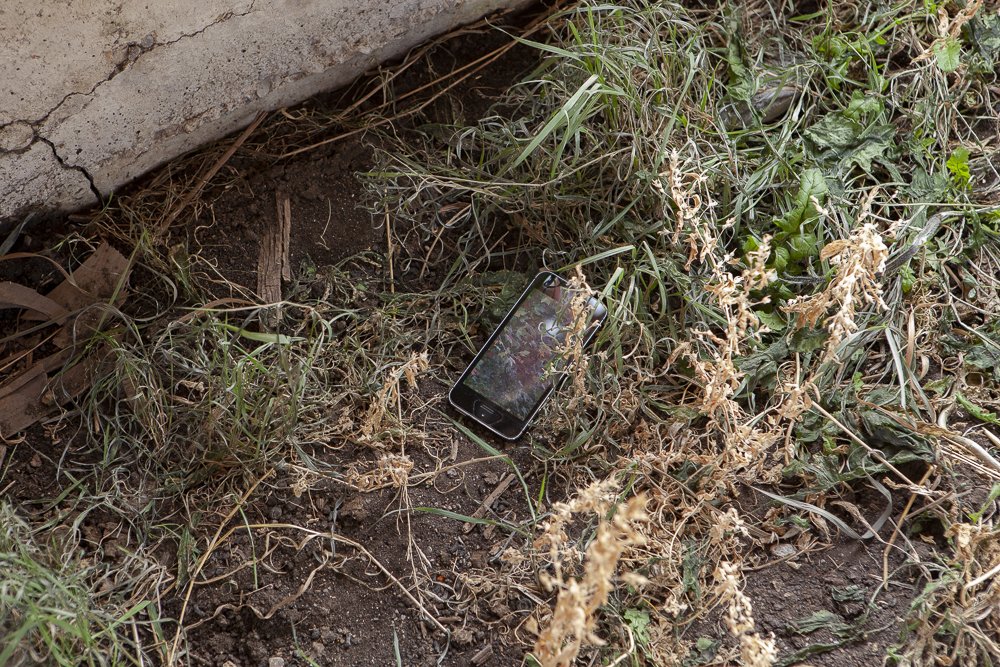 Mona Varichon
STORYTIME: MY AMERICAN BOYFRIEND TELLS ME A SCARY STORY IN FRENCH / MON MEC AMÉRICAIN ME RACONTE UNE HISTOIRE QUI FAIT PEUR EN FRANÇAIS (+ october vlogs/vlogs d'octobre)
vlog on iphone, 7:05 min. (looped)
2020

click here to view
Mona Varichon
STORYTIME: MY AMERICAN BOYFRIEND TELLS ME A SCARY STORY IN FRENCH / MON MEC AMÉRICAIN ME RACONTE UNE HISTOIRE QUI FAIT PEUR EN FRANÇAIS (+ october vlogs/vlogs d'octobre)
vlog on iphone, 7:05 min. (looped)
2020

installation view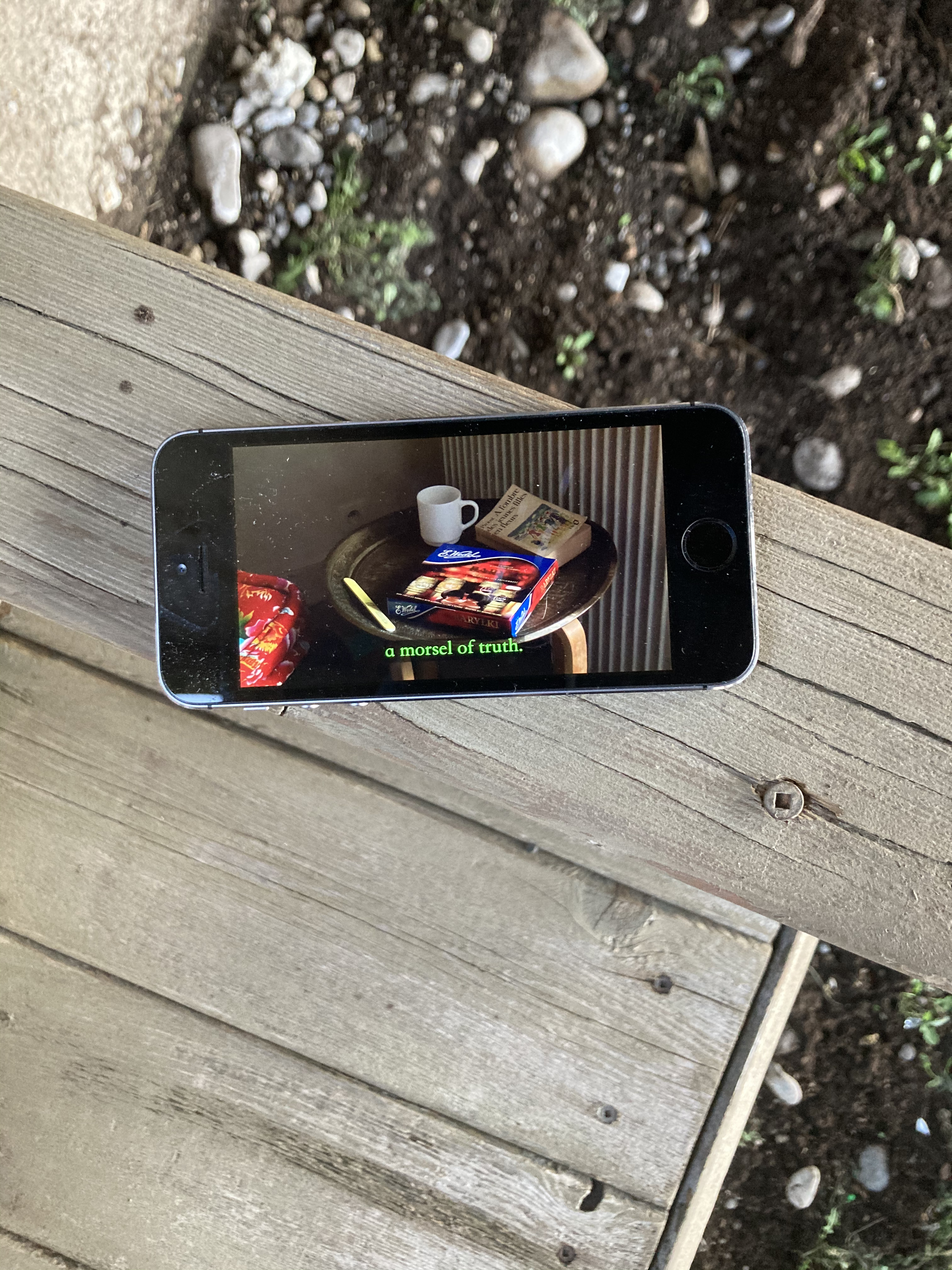 Mona Varichon
STORYTIME: MY AMERICAN BOYFRIEND TELLS ME A SCARY STORY IN FRENCH / MON MEC AMÉRICAIN ME RACONTE UNE HISTOIRE QUI FAIT PEUR EN FRANÇAIS (+ october vlogs/vlogs d'octobre)
vlog on iphone, 7:05 min. (looped)
2020

Mona Varichon
STORYTIME: MY AMERICAN BOYFRIEND TELLS ME A SCARY STORY IN FRENCH / MON MEC AMÉRICAIN ME RACONTE UNE HISTOIRE QUI FAIT PEUR EN FRANÇAIS (+ october vlogs/vlogs d'octobre)
vlog on iphone, 7:05 min. (looped)
2020
Mona Varichon
STORYTIME: MY AMERICAN BOYFRIEND TELLS ME A SCARY STORY IN FRENCH / MON MEC AMÉRICAIN ME RACONTE UNE HISTOIRE QUI FAIT PEUR EN FRANÇAIS (+ october vlogs/vlogs d'octobre)
vlog on iphone, 7:05 min. (looped)
2020

Miruna Dragan
From Either Side of Now (blade imprint #1)
resin & dichroic film
60cm
2020
Miruna Dragan
From Either Side of Now (blade imprint #1)
resin & dichroic film
60cm
2020
Miruna Dragan
From Either Side of Now (blade imprint #1)
resin & dichroic film
60cm
2020


Miruna Dragan
From Either Side of Now (blade imprint #1)
resin & dichroic film
60cm
2020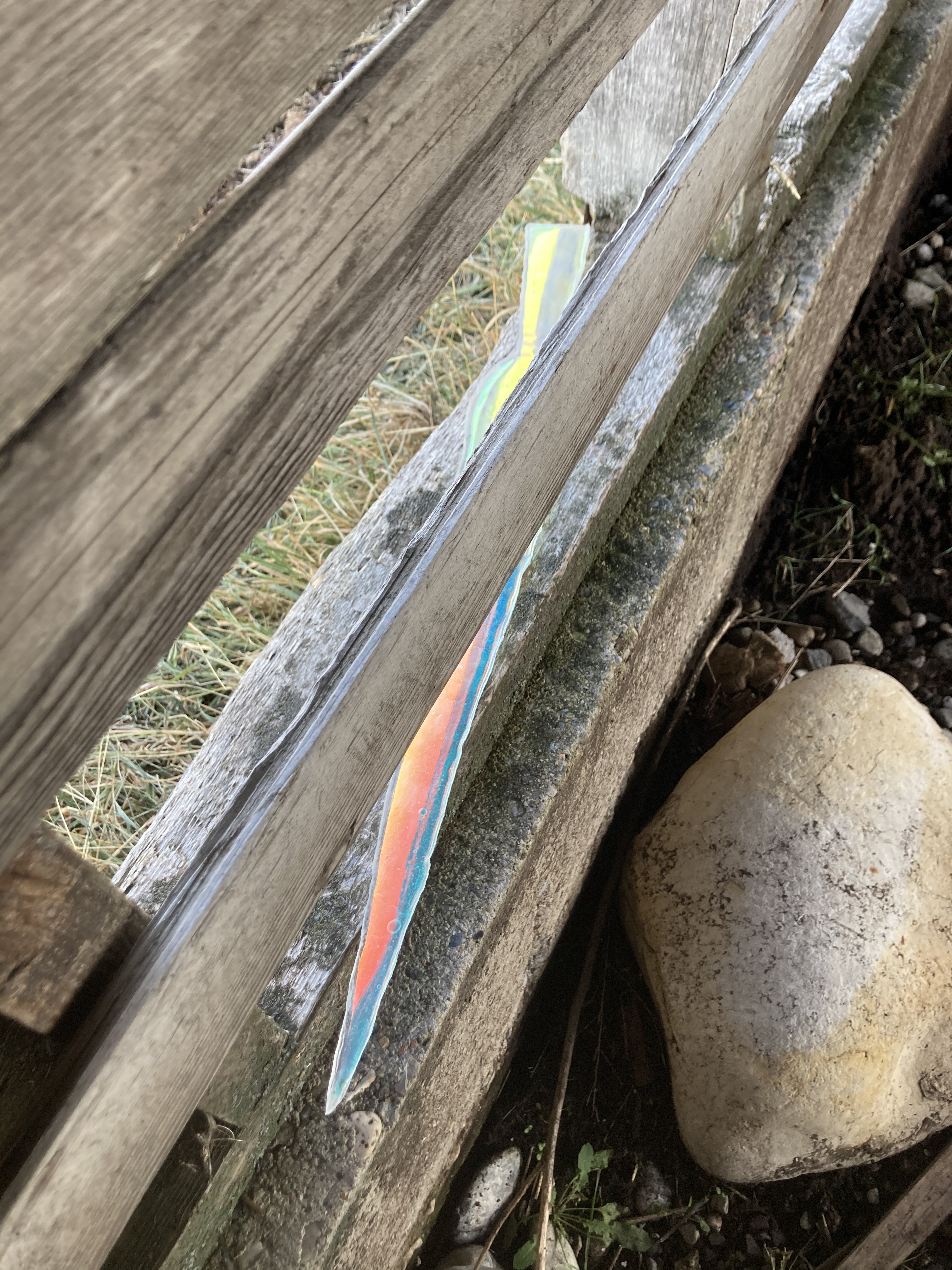 Miruna Dragan
From Either Side of Now (blade imprint #1)
resin & dichroic film
60cm
2020
Miruna Dragan
From Either Side of Now (blade imprint #1)
resin & dichroic film
60cm
2020
Miruna Dragan
From Either Side of Now (blade imprint #1)
resin & dichroic film
60cm
2020



Miruna Dragan
From Either Side of Now (blade imprint #1)
resin & dichroic film
60cm
2020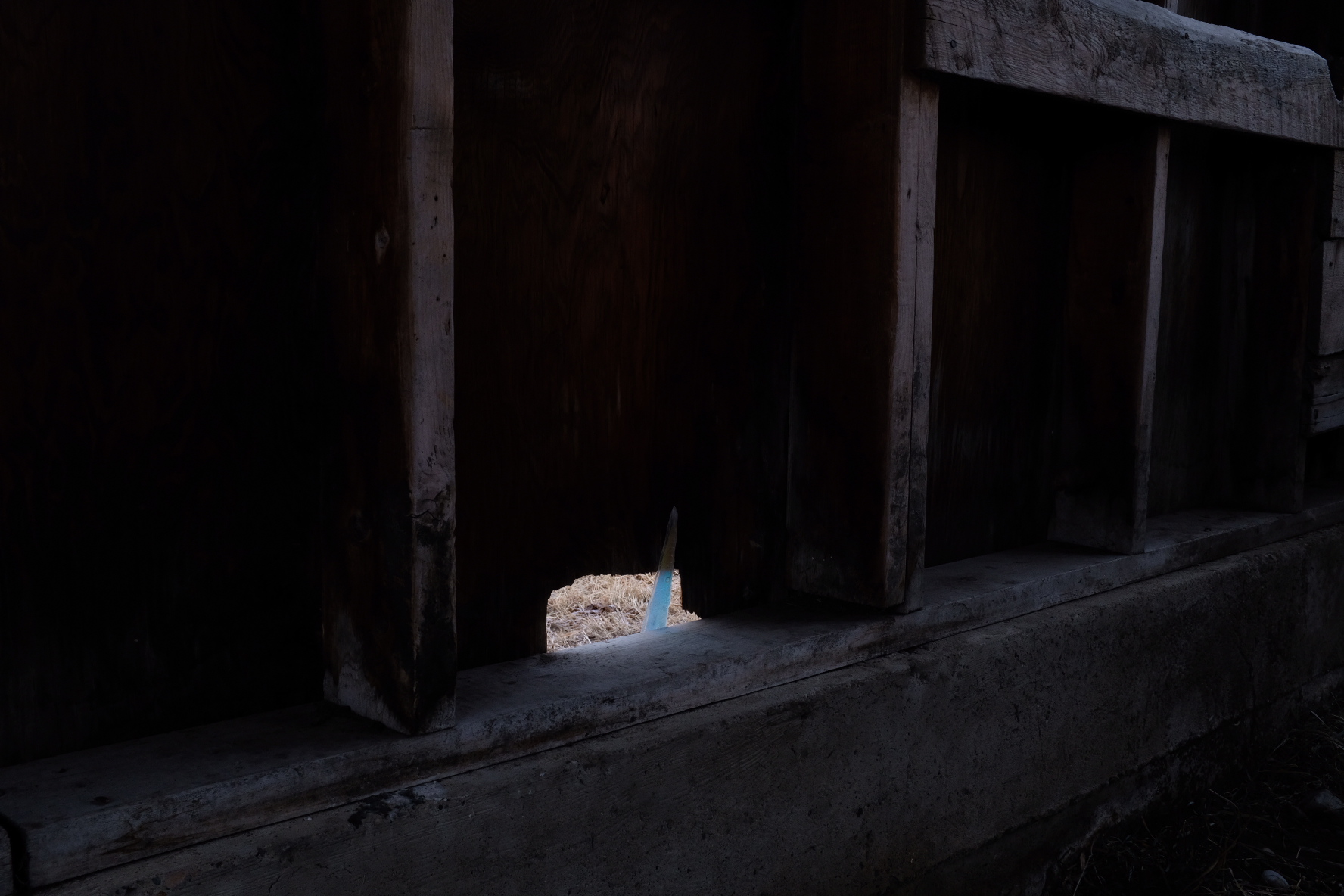 Miruna Dragan
From Either Side of Now (blade imprint #1)
resin & dichroic film
60cm
2020
Zimra Beiner
Fragment Fragment Fragment
Found puzzle, ink, wood glue
2020
Zimra Beiner
Fragment Fragment Fragment
Found puzzle, ink, wood glue
2020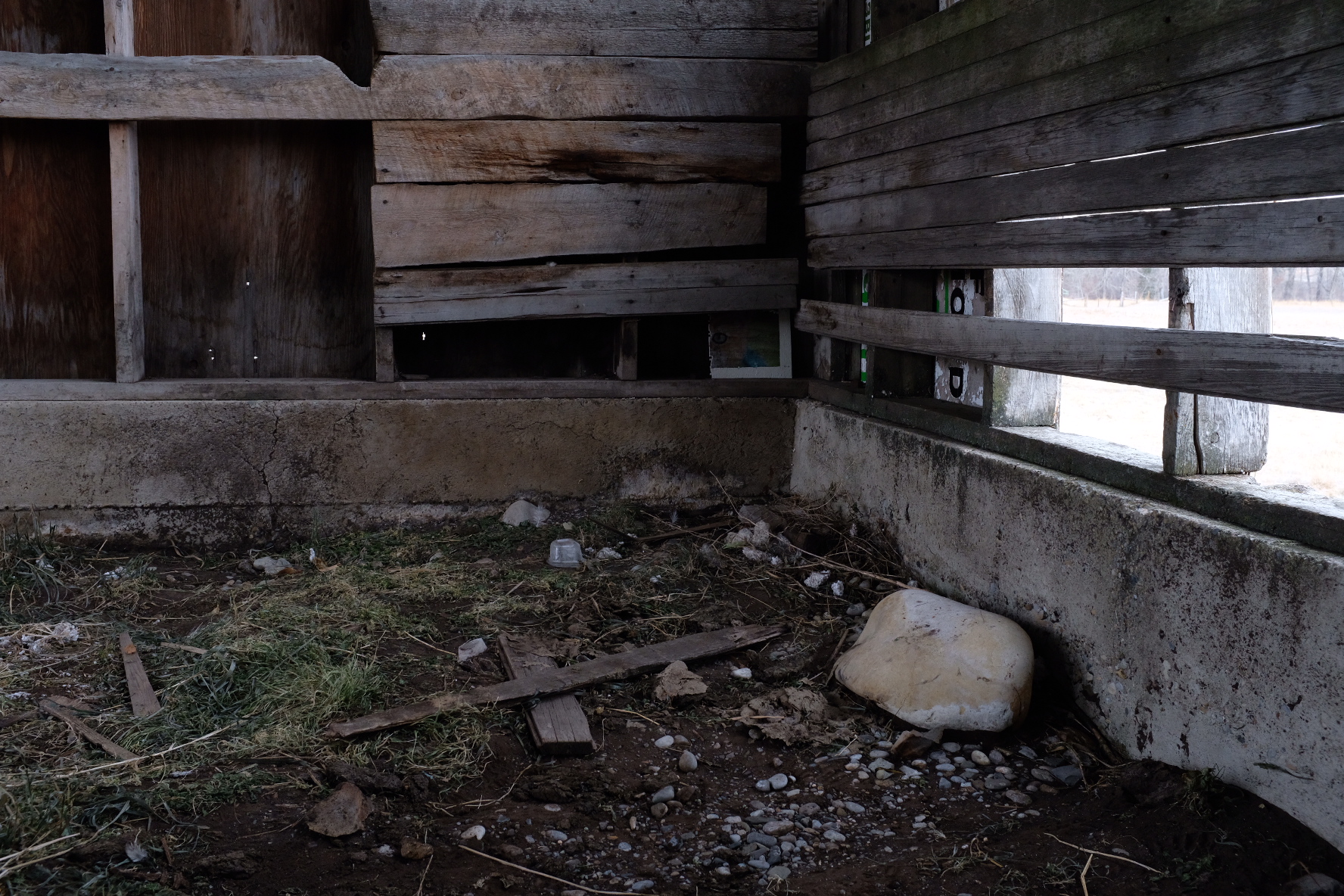 installation view
Zimra Beiner
Fragment Fragment Fragment
Found puzzle, ink, wood glue
2020
installation view
Zimra Beiner
Fragment Fragment Fragment
Found puzzle, ink, wood glue
2020