What in the actual fuck? I can't believe I said that! I'm going home.
u's at Badlands Art Department
Drumheller, AB
october 10 - november 7, 2021
Milano Chow
David Robbins
Hildigunnur Birgisdóttir
Bruno Canadien
Richard Clements
Moyra Davey
Michael Zahn
Badlands Art Department is an unfolding project by Miruna Dragan and Jason de Haan and is located at:
333 Highway 10x, Drumheller, AB.
The space is fully accessible and can be found between the 4th and 5th bridge on the left hand side when traveling from Highway 10 in Drumheller. Please note that there is no cell reception after you leave the 10, but there is an outhouse on site.
We expect that all visitors (who are eligible) are fully vaccinated and wear masks while inside exhibition space.
u's and Badlands Art Department's activities are occuring on Akokiniskway (the river of many roses) situated on the Treaty 7 territories of the Niitsitapi (Blackfoot) Confederacy including Siksika, Piikani and Kainai First Nations, the Tsuut'ina First Nation, the Iyarhe (Stoney) Nakoda including Chiniki, Bearspaw, and Wesley First Nations, and the Metis Nation of Alberta Region III.
Documentation by Miruna Dragan
installation view
installation view
installation view
installation view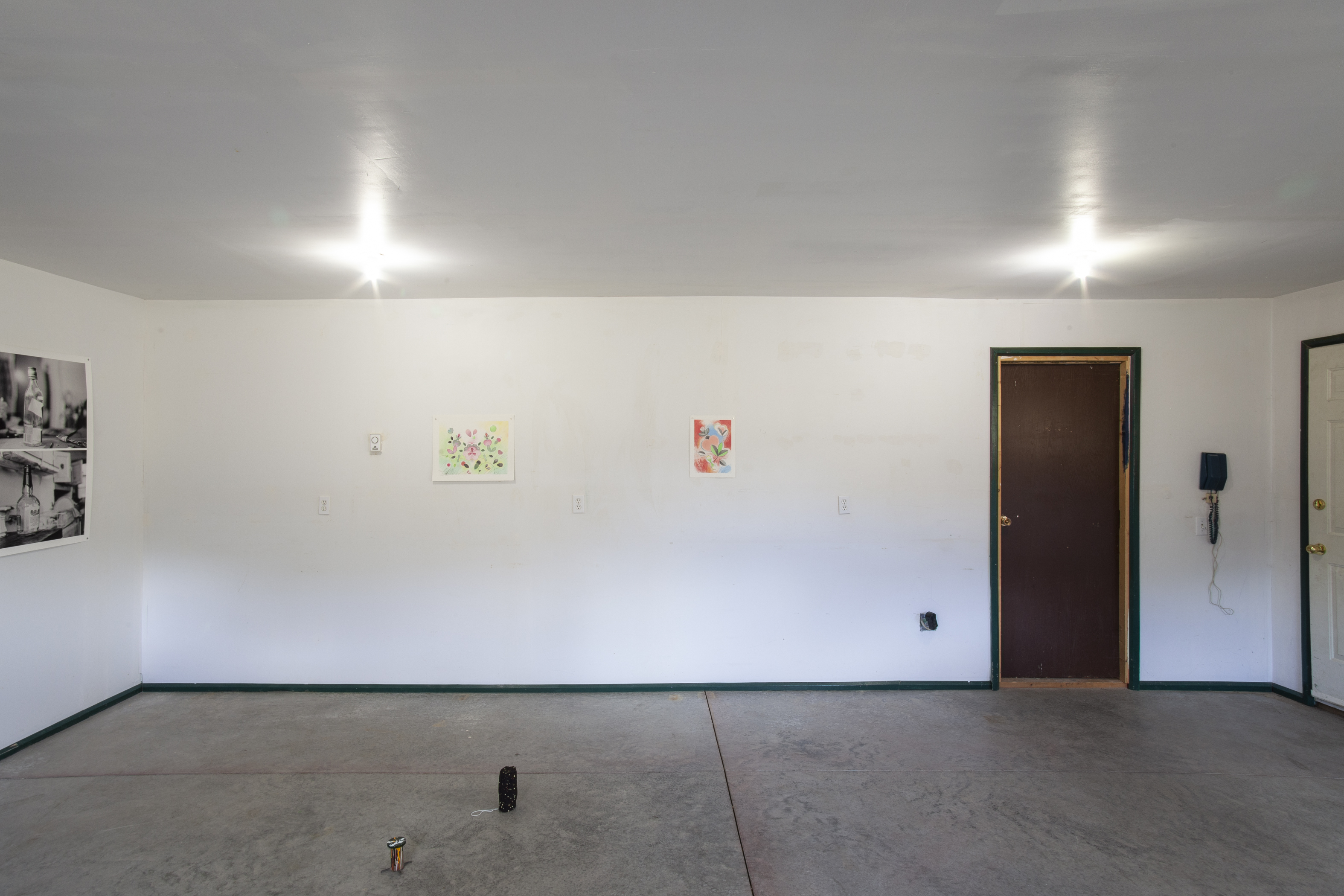 installation view
installation view
installation view
installation view
Richard Clements
Skidway 12
plaster, wood, glass
12 x 23" x 4 3/4"
2015
Courtesy the artist
Richard Clements
Skidway 12
plaster, wood, glass
12 x 23" x 4 3/4"
2015
Courtesy the artist
Hildigunnur Birgisdóttir
Shelf for something
bronze, something
1 1/8 x 2 3/4 x 3/4"
2016
Courtesy i8 Gallery, Reykjavik
Hildigunnur Birgisdóttir
Shelf for something
bronze, something
1 1/8 x 2 3/4 x 3/4"
2016
Courtesy i8 Gallery, Reykjavik
Milano Chow
Eucalyptus
ink on paper
4 x 5"
2021
Milano Chow
Eucalyptus and Earrings
ink on paper
5 x 6"
2021
Hildigunnur Birgisdóttir
Shelf for screws
bronze, screw
3/4 x 1 5/8 x 3/4"
2016
Courtesy i8 Gallery, Reykjavik
Hildigunnur Birgisdóttir
Shelf for screws
bronze, screw
3/4 x 1 5/8 x 3/4"
2016
Courtesy i8 Gallery, Reykjavik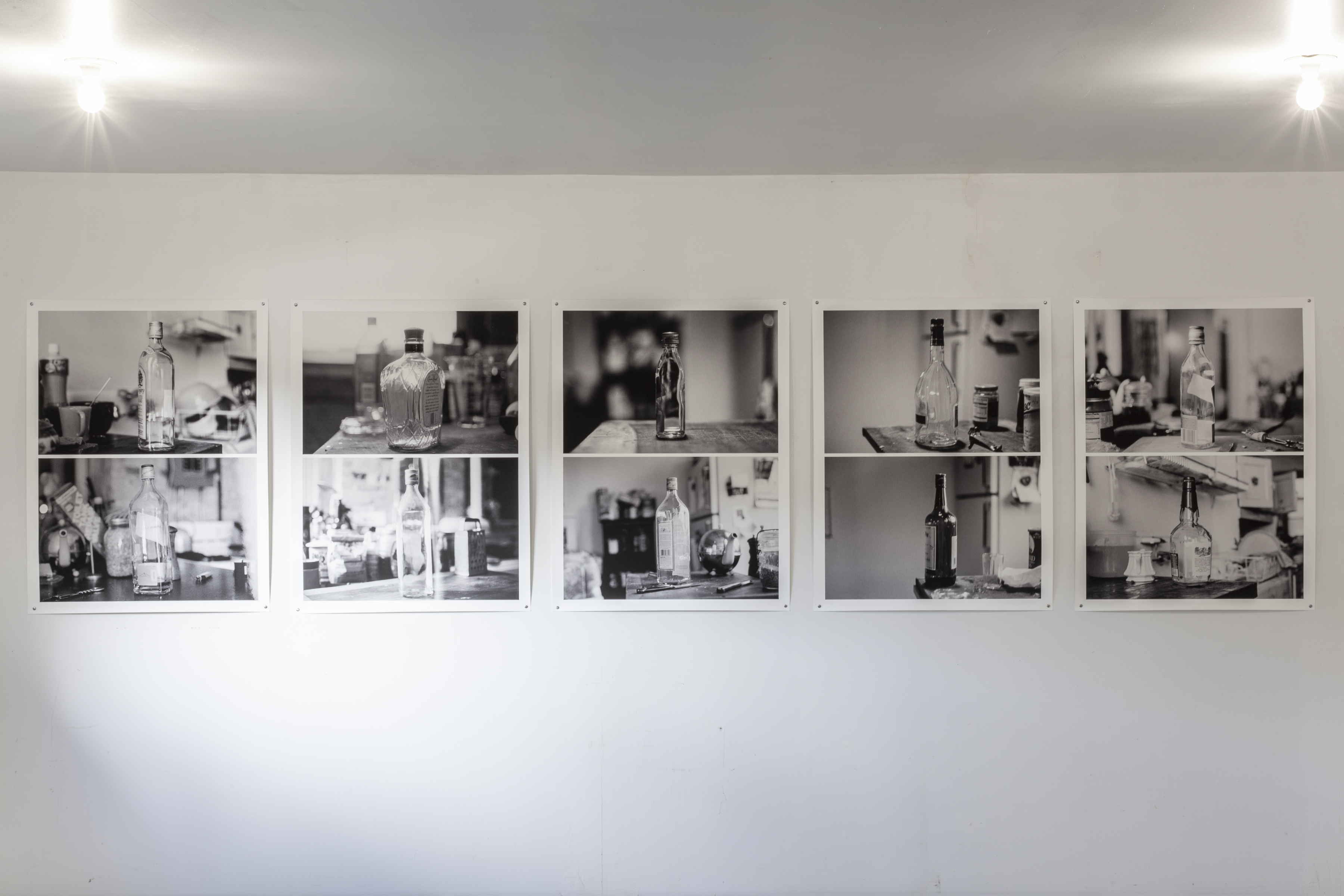 Moyra Davey
Giant Empties Diptych
set of 5 diptyches printed on Hahnemuhle Photo Rag Ultra Smooth
Edition of 3 with 2 APs each 30 x 40"
2013
Courtesy goodwater, Toronto
Moyra Davey
Giant Empties Diptych
set of 5 diptyches printed on Hahnemuhle Photo Rag Ultra Smooth
Edition of 3 with 2 APs each 30 x 40"
2013
Courtesy goodwater, Toronto
Moyra Davey
Giant Empties Diptych
set of 5 diptyches printed on Hahnemuhle Photo Rag Ultra Smooth
Edition of 3 with 2 APs each 30 x 40"
2013
Courtesy goodwater, Toronto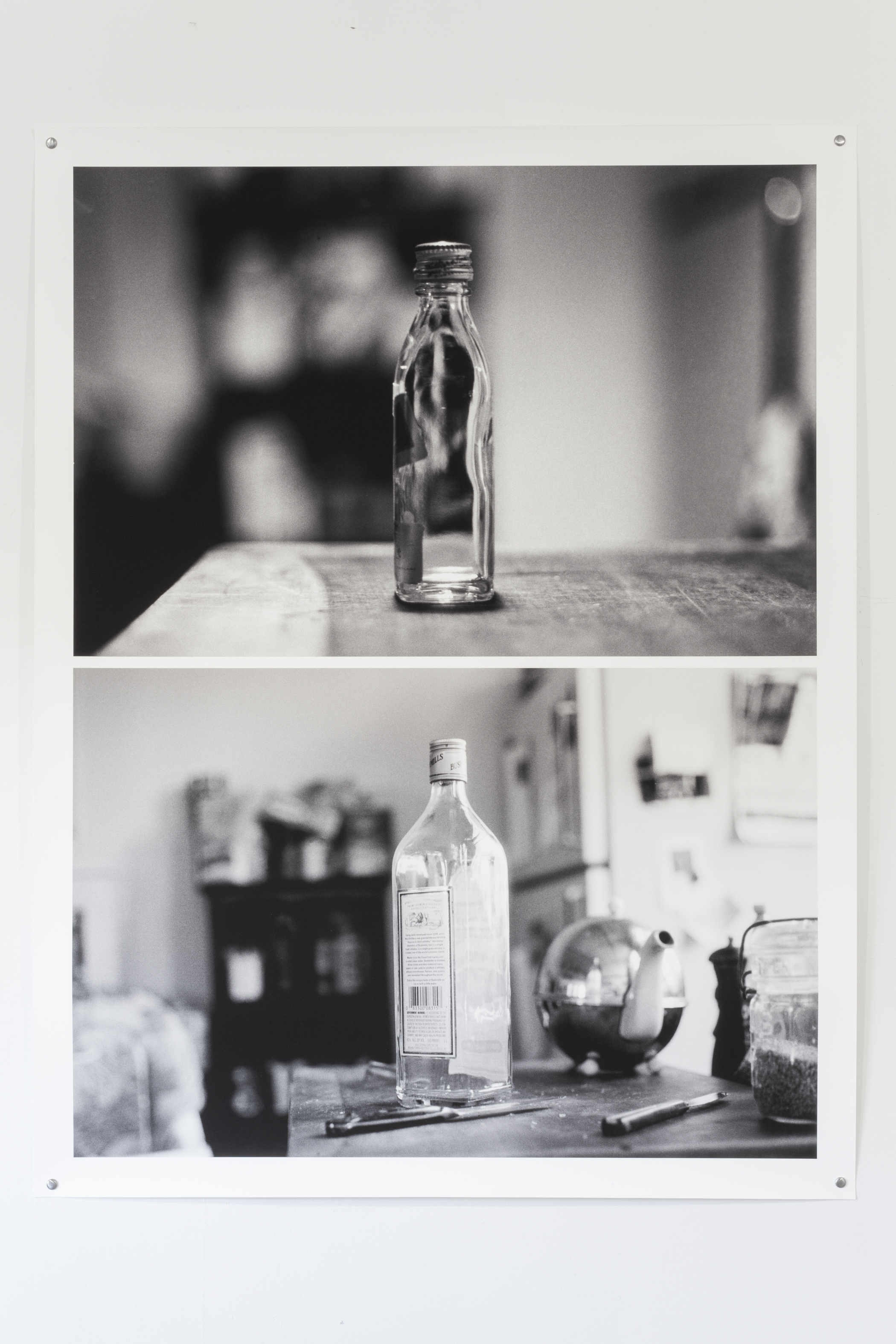 Moyra Davey
Giant Empties Diptych
set of 5 diptyches printed on Hahnemuhle Photo Rag Ultra Smooth
Edition of 3 with 2 APs each 30 x 40"
2013
Courtesy goodwater, Toronto
Moyra Davey
Giant Empties Diptych
set of 5 diptyches printed on Hahnemuhle Photo Rag Ultra Smooth
Edition of 3 with 2 APs each 30 x 40"
2013
Courtesy goodwater, Toronto
Moyra Davey
Giant Empties Diptych
set of 5 diptyches printed on Hahnemuhle Photo Rag Ultra Smooth
Edition of 3 with 2 APs each 30 x 40"
2013
Courtesy goodwater, Toronto
Bruno Canadien installation view
Bruno Canadien
Summer Smoke
graphite, colour pencil on paper
17 x 20"
2021
Courtesy the artist
Bruno Canadien
Amy medzee
graphite, chalk pastel on paper
11 1/4 x 15"
2021
Courtesy the artist
David Robbins
Copyright David Robbins
2014
Courtesy the artist
David Robbins
Copyright David Robbins
2014
Courtesy the artist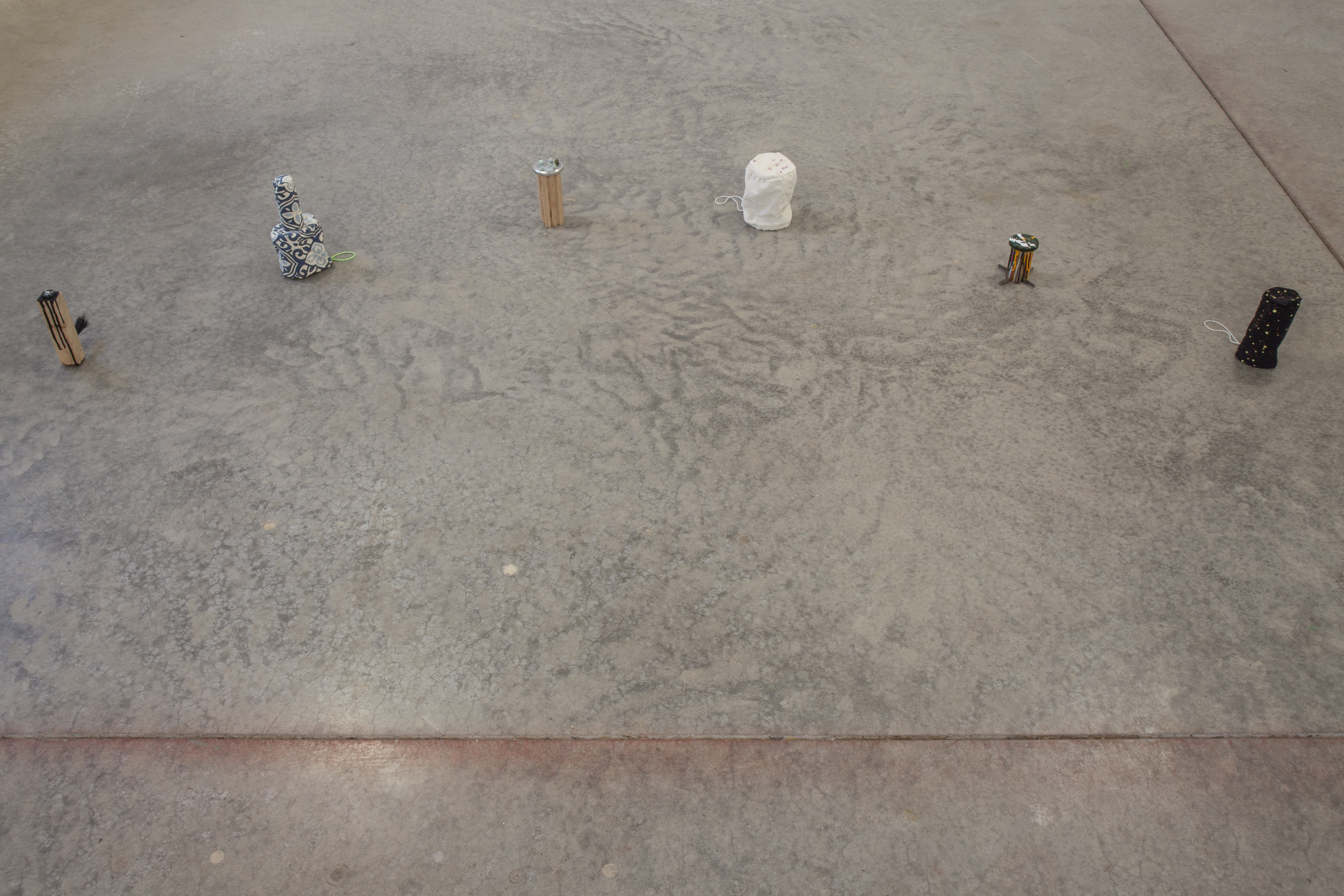 Michael Zahn installation view
Michael Zahn
Bottle
metal, plastic, wood, paint
approximately 6 3/4 x 4 1/2 x 1/2"
2021
Courtesy the artist
Michael Zahn
Patio umbrella
fabric, thread, nylon cord, wood, metal
approximately 9 x 5 x 5"
2021
Courtesy the artist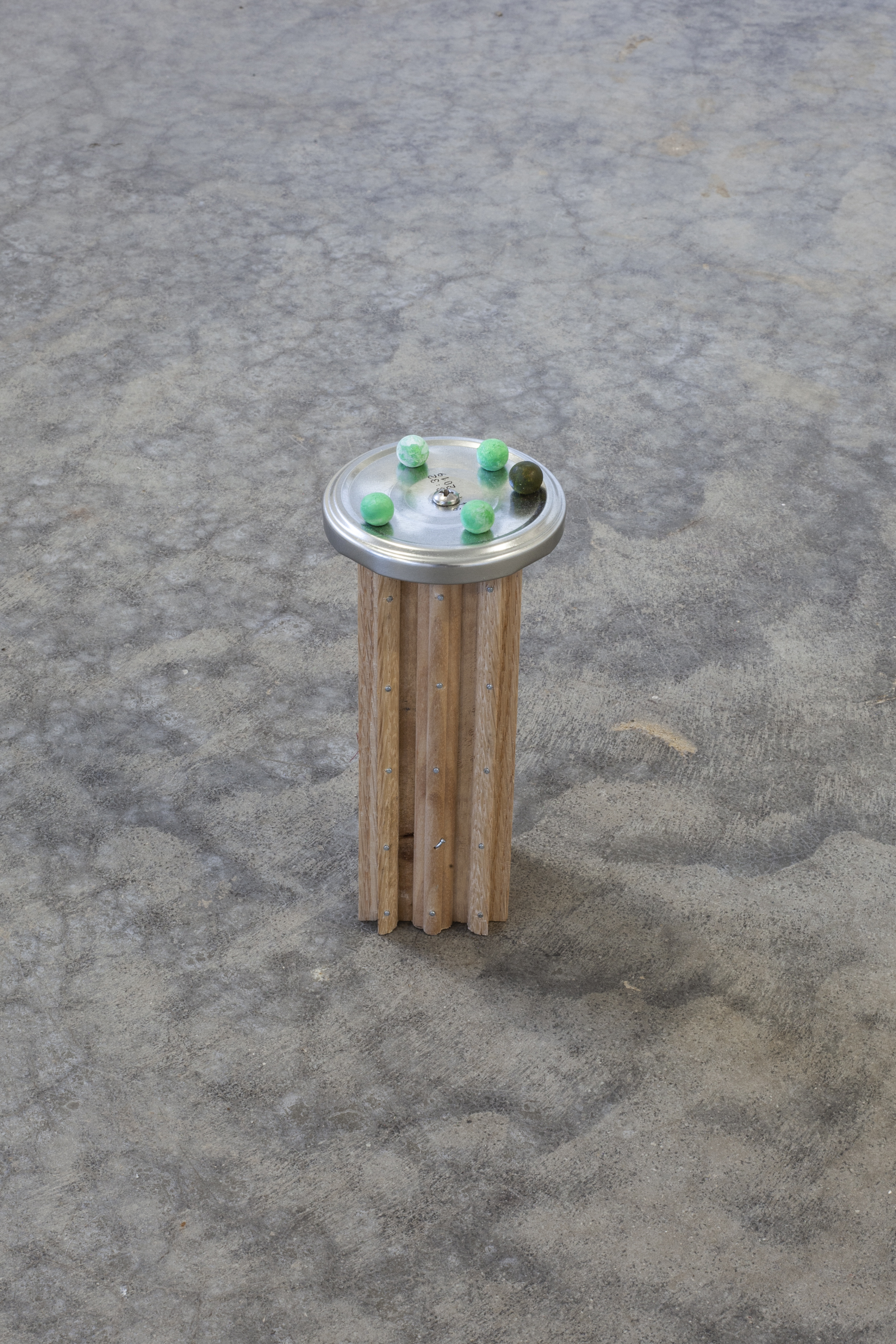 Michael Zahn
Jar
paint, wood, metal
6 1/8 x 3 x 3"
2021
Courtesy the artist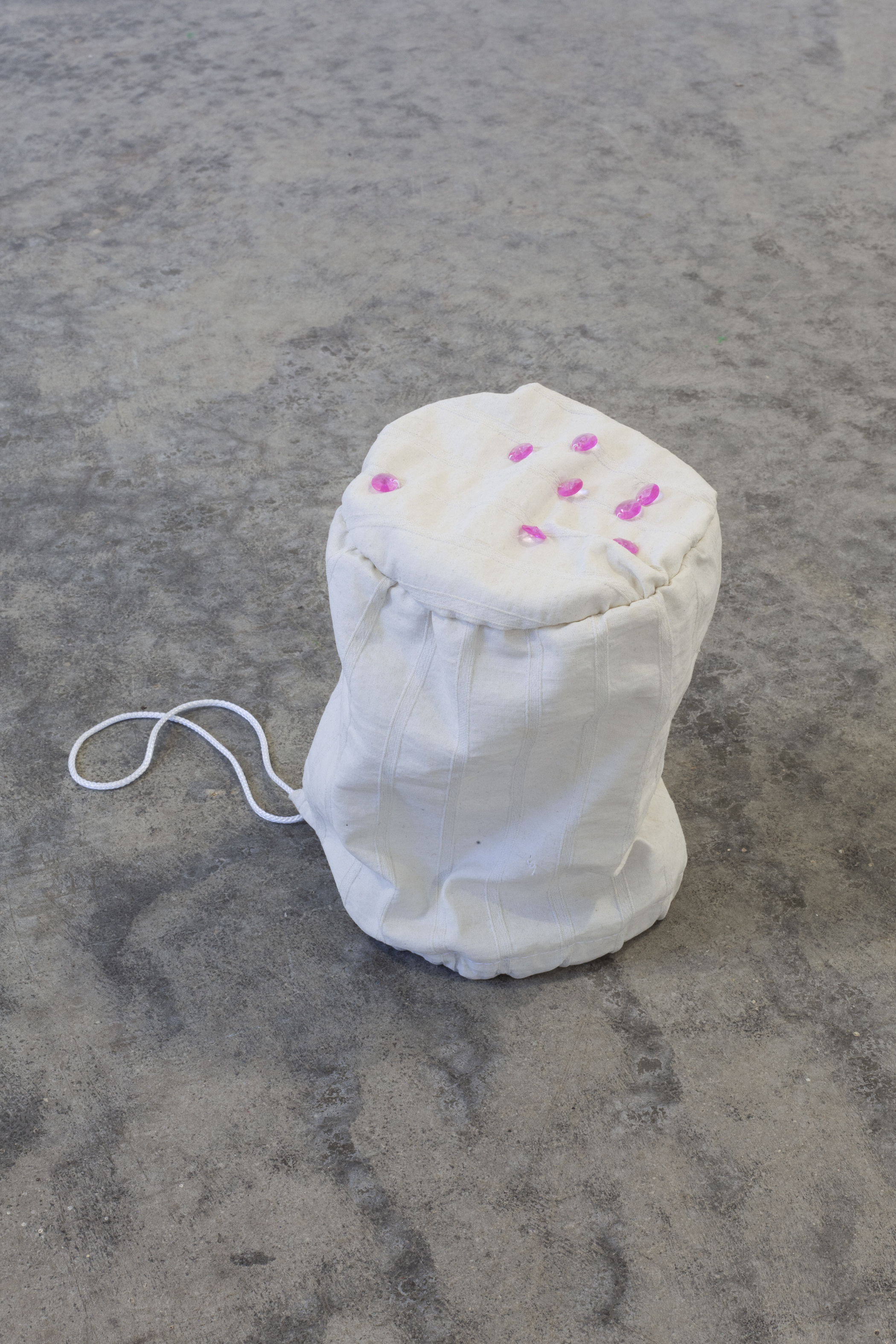 Michael Zahn
7.895 billion cake pops
fabric, thread, plastic, nylon cord, wood, metal
approximately 5 1/4 x 4 1/2"
2021
Courtesy the artist
Michael Zahn
Jar
paint, wood, metal
approximately 3 7/8 x 3 1/2"
2021
Courtesy the artist
Michael Zahn
Globular cluster
fabric, thread, nylon cord, wood, metal
approximately 6 1/4 x 3 x 3"
2021
Courtesy the artist